How to Use InfiniteAloe Products
InfiniteAloe Skin Care Usage Instructions
Wash skin with warm (but not hot) water. You may also use a gentle cleanser at this time.
Within 3 minutes of washing (or bath/shower), generously apply InfiniteAloe Skin Care to face and/or body.
For problem areas, lightly massage additional InfiniteAloe Skin Care into your skin. Be careful not to pull skin excessively. Areas with very dry, scaly, itchy, or irritated skin (rashes, eczema, etc.) may benefit from multiple applications daily.
InfiniteAloe Skin Care Usage Tips
Makup Primer

Did you know that some makeup artists use InfiniteAloe Skin Care as a primer under makeup?

First Aid

Keep InfiniteAloe Skin Care in your first aid kit to soothe burns, insect bites, rashes, poison ivy, chafed and chapped skin, and the damaging effects of wind and weather.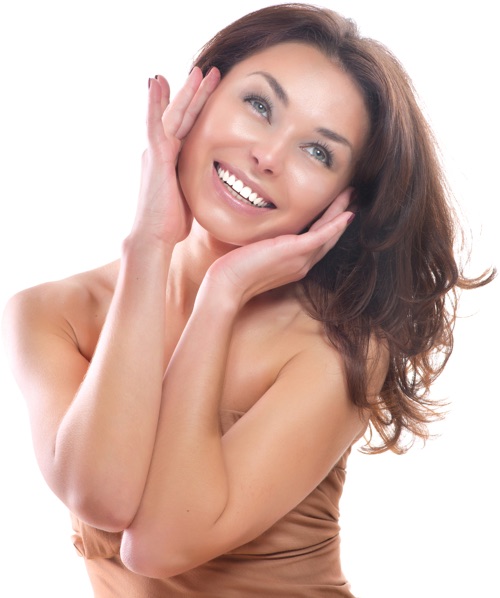 BB Cream*

Make your own BB Cream by mixing a dab of InfiniteAloe Skin Care with your favorite foundation! What it does: it lightly covers blemishes while repairing and balancing the skin.

*Blemish Balm / Beauty Balm
InfiniteAloe Gold Anti-Aging Usage Instructions
lnfiniteAloe Gold Anti-Aging treatment is intended to be patted onto the skin rather than rubbed into the skin.
This unique formula is designed to penetrate deeply without rubbing. Rubbing can pull delicate skin and cause damage, especially around the eyes.
On freshly-cleansed skin, use a single finger to pat or tap lnfiniteAloe Gold gently into face and neck skin (many find the ring finger works especially well).
Lightly pat lnfiniteAloe Gold around eyes, mouth, fore­head, neck, chest and any area where you want to prevent or reduce the appearance of wrinkles, lack of elasticity (sagging), thinning skin, and other signs of aging skin.
InfiniteAloe Gold is recommended as a night-use treatment. For accelerated results, use both morning and night.
InfiniteAloe Gold Anti-Aging Usage Tips
Double-Duty

Use lnfiniteAloe Skin Care as a base (see instructions above). Then apply Anti-Aging Gold to fine lines around eyes, lips, forehead, neck, and chest.

Refreshing Update

Refresh your appearance during the day by patting lnfiniteAloe Gold gently onto your face.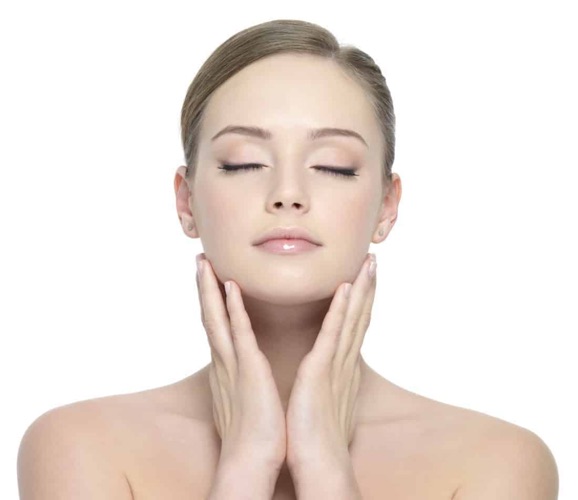 Penetrates Makeup

The nanoparticles within InfiniteAloe Gold penetrate through makeup. And because it's patted onto your skin, it won't disturb your makeup.
InfiniteAloe SCRUB & Microdermabrasion Usage Instructions
Massage lightly onto face and body.

Pay special attention to areas with dull or rough skin.

For skin that feels refreshed, deep-cleaned, and exceptionally smooth, apply SCRUB every other day (or as often as needed for your skin).
Rub lightly onto damp face, neck, and shoulder skin using a circular motion.

This process is designed to achieve an even and controlled removal of dead cells to leave your skin feeling silky and rejuvenated.

Follow up with InfiniteAloe Gold for a luxurious skin treatment.
Guidelines for Storing InfiniteAloe
Aloe Vera is a natural antibacterial agent. InfiniteAloe Skin Care will last for two years when kept at room temperature.
InfiniteAloe Gold Anti-Aging Formula is a high-performance treatment containing delicate nutrients. For that reason do not expose to heat above normal room temperature; however, at room temperature it lasts two years.