How to Use InfiniteAloe Products
Aloe Vera Face & Body Cream for All Skin Types
InfiniteAloe skin care products are commonly used to soothe dry skin, cracked skin and eczema. Others have found relief from burns, insect bites, rashes and the discomfort caused by poison ivy. Many rely on InfiniteAloe to support and comfort chafed or chapped skin and to counteract the effects of wind and weather.
We enjoy hearing success stories from people who are using InfiniteAloe skin care cream. Many rave about achieving clear skin results. On the anti-aging side of things, InfiniteAloe Gold products are designed to minimize wrinkles and the appearance of age. Feedback from InfiniteAloe customers attest to great satisfaction on this goal as well.
Everyday Hero Complete Skin Care Usage Instructions
Wash skin with warm (but not hot) water. You may also use a gentle cleanser at this time.
Within 3 minutes of washing (or bath/shower – gently dry skin), generously apply InfiniteAloe Skin Care to face and/or body.
For problem areas, lightly massage additional InfiniteAloe Skin Care into your skin. Be careful not to pull skin excessively. Areas with very dry, scaly, itchy, or irritated skin (rashes, eczema, etc.) may benefit from multiple applications daily.
Suggested Application Routine

Massage gently into skin after morning shower or bath and again at night prior to going to bed.
For problem areas, apply generously throughout the day.
InfiniteAloe Skin Care Usage Tips
Makup Primer

Did you know that some makeup artists use InfiniteAloe Skin Care as a primer under makeup?

First Aid

Keep InfiniteAloe Skin Care in your first aid kit to soothe burns, insect bites, rashes, poison ivy, chafed and chapped skin, and the damaging effects of wind and weather.
BB Cream*

Make your own BB Cream by mixing a dab of InfiniteAloe Skin Care with your favorite foundation! What it does: it lightly covers blemishes while repairing and balancing the skin.

*Blemish Balm / Beauty Balm
InfiniteAloe Gold Anti-Aging Usage Instructions
lnfiniteAloe Gold Anti-Aging treatment is intended to be patted onto the skin rather than rubbed into the skin.
This unique formula is designed to penetrate deeply without rubbing. Rubbing can pull delicate skin and cause damage, especially around the eyes.
On freshly-cleansed skin, use a single finger to pat or tap lnfiniteAloe Gold gently into face and neck skin (many find the ring finger works especially well).
Lightly pat lnfiniteAloe Gold around eyes, mouth, fore­head, neck, chest and any area where you want to prevent or reduce the appearance of wrinkles, lack of elasticity (sagging), thinning skin, and other signs of aging skin.
InfiniteAloe Gold is recommended as a night-use treatment. For accelerated results, use both morning and night.
InfiniteAloe Gold Anti-Aging Usage Tips
Double-Duty

Use lnfiniteAloe Skin Care as a base (see instructions above). Then apply Anti-Aging Gold to fine lines around eyes, lips, forehead, neck, and chest.

Refreshing Update

Refresh your appearance during the day by patting lnfiniteAloe Gold gently onto your face.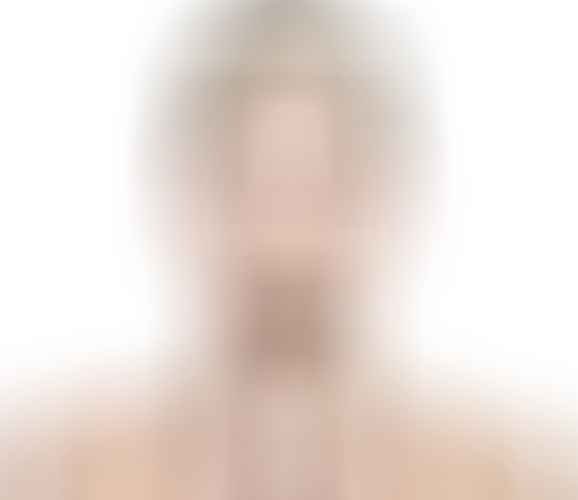 Penetrates Makeup

The nanoparticles within InfiniteAloe Gold penetrate through makeup. And because it's patted onto your skin, it won't disturb your makeup.
InfiniteAloe Scrub & Microdermabrasion Usage Instructions
Massage lightly onto face and body. Pay special attention to areas with dull or rough skin.

Using water, gently wash remaining scrub off face and/or body and pat skin dry with a soft towel.

For skin that feels refreshed, deep-cleaned, and exceptionally smooth, apply Baby Soft Scrub every other day (or as often as needed for your skin).
Skin Polish Microdermabrasion Cream
Rub Skin Polish Microdermabrasion Cream lightly onto damp face, neck, and shoulder skin using a circular motion. This process is designed to achieve an even and controlled removal of dead cells to leave your skin feeling silky and rejuvenated.

Using water, gently wash remaining microdermabrasion cream off face and/or body and pat skin dry with a soft towel.

Follow up with InfiniteAloe Gold for a luxurious skin treatment.
Guidelines for Storing InfiniteAloe
Learn More About InfiniteAloe®
60-second video introduction:
More detailed 7-minute video overview:
4-minute video about IA Gold Anti-Aging Formula:
5-Star Praise?
Thank you! Please add your InfiniteAloe review and rating.
Something Negative?
We're sorry. Let us know so we can get it right for you!
You can also leave a specific product review on any product page.